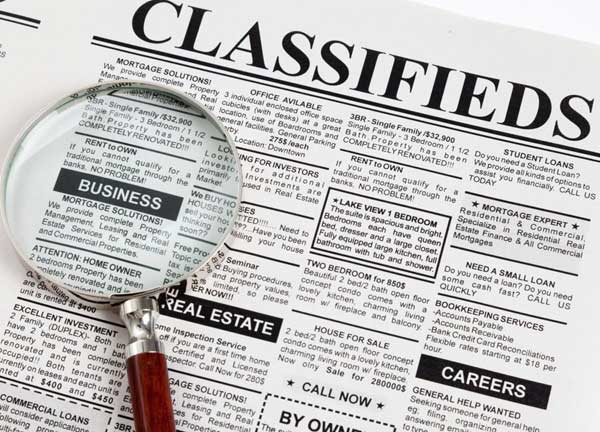 Classified
Contains text only. But advertiser can go for certain highlights like color background, icons, borders etc.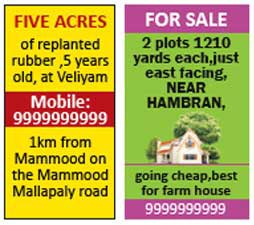 Classified Display
These ads contains images and texts. These are placed on the classified page along with normal running line ads. Advertisers can design any graphics and get them placed in the classified display section.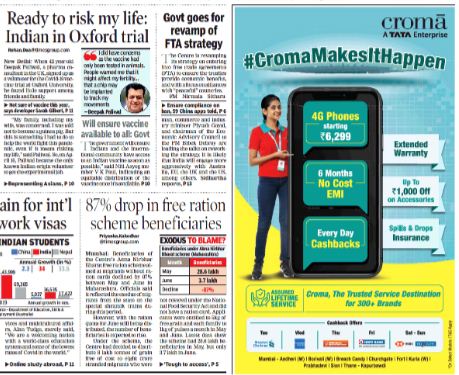 Display
Display ads comes with almost no limitation to anything. They can be placed anywhere on the newspaper. On the front page, back page, full page, below newspaper name, between news articles; almost every position is there for the taking.